Watch War Dogs
---
"An American dream"
Hill and Teller are two good friends in their early 20's, residing in Miami Beach while the Irag war was taking place. They took advantage of an initiative, known to very few, that would let businesses to submit bids on all U.S. Military contracts. They became very prosperous, raking in the dough, and living high on the hog But end up way in over their heads when they land a deal so big that it puts them in business with some very sketchy businessmen--with an outcome that may not surprise you at all.
|
2016
|
1 hr 54 min
|

/

10
Cast

Studio

Director

Todd Phillips

Language

English
War Dogs News
Miles Teller Arrested for Public Intoxication
June 19, 2017 @ 11:27 am PST
|
Read More

Weekend Box Office: 'Don't Breathe' Wins Final Weekend of Summer
August 28, 2016 @ 10:44 am PST
|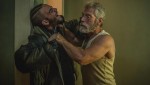 Suicide Squad tried valiantly to stay on top of the box office for an entire month, but this week's low-budget horror newcomer proved much more popular than was expected.
Read More

Weekend Box Office: 'Morgan' Crashes, 'Don't Breathe' Reigns
September 04, 2016 @ 9:05 am PST
|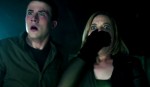 One of this weekend's new releases had one of the worst openings ever, but last week's number-one movie continued its winning ways for the second weekend in a row.
Read More

Weekend Box Office: 'Ben-Hur' Bombs Big, 'Suicide Squad' Repeats
August 21, 2016 @ 10:00 am PST
|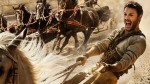 The top movie for the weekend was the same movie that's been on top for the previous two weeks, but the bigger story for the weekend was the catastrophic failure of the week's most expensive new movie.
Read More


Watch War Dogs Trailer

Find Your Hustle Trailer [HD]|2:25

Watch War Dogs Online - Watch online anytime anywhere: Stream, Buy, Rent
War Dogs is currently available to watch and stream, buy, rent on demand at Google Play, iTunes online.