Watch Tron: Legacy
---
"The Game Has Changed."
Software engineer Kevin Flynn disappears in 1989, leaving his successful company and his son, Sam, behind. Sam receives a visit from a friend of his father asking him to investigate a strange signal from his father's old arcade. Sam finds a secret basement room there and is unwittingly pulled into the virtual world his father created called the Grid. Sam is immediately thrust into a series of games in which he must compete to the death. When he bleeds the inhabitants of the virtual world realize he's human and bring him to CLU, the ruler of the Grid and an avatar of Sam's father. CLU tries to kill Sam but he is rescued by Quorra, a student of Flynn's, who takes Sam to his father.
On the outskirts of the Grid, Flynn reveals to Sam that he'd co-created a perfect system with CLU. During the system's creation they discovered ISOs, an algorithm species with the potential to solve all of life's mysteries. CLU turned on Flynn and imprisoned Tron before he destroyed the ISOs. The portal between the Grid and the real world closed and Flynn was trapped. Sam's appearance is a plot by CLU to lure him there and open the portal again so that he can go through and impose his system on the actual world. Flynn's identity disk is the key to the portal and they can't go through without it.
Sam returns to the CLU's territory to find a program that can help him escape. He is betrayed and the disc taken, but Flynn rescues him and they stowaway on a ship where Flynn repairs the injured Quorra. She is revealed to be the last living ISO. Quorra is captured and CLU reveals his domination plans. Sam retrieves the disc and rescues Quorra. A battle at the portal kills both CLU and Flynn. Quorra and Sam escape into the real world.
|
2010
|
2 hr 5 min
|

/

10
Cast

Studio

Director

John Lasseter, Joseph Kosinski

Language

English
Tron: Legacy News
What's New on Netflix in September?
August 30, 2017 @ 11:47 am PST
|
Read More

Olivia Wilde Is Engaged!
January 12, 2013 @ 9:17 pm PST
|
Read More

Olivia Wilde Breastfeeds in 'Glamour' Photoshoot: 'It Feels Like Otis Should Always Be On My Breast'
August 05, 2014 @ 10:52 am PST
|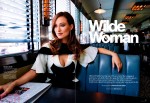 Olivia Wilde takes a stand on public breastfeeding in her newest photoshoot, her first with baby Otis.
Read More

Could Disney's 'Wreck-It Ralph' Be Better than Pixar? Watch the Trailer!
June 09, 2012 @ 11:16 pm PST
|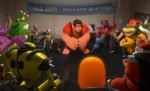 Take one part "Tron" and one part "The Incredibles," add an extra splash of adorable and a great voice cast that includes John C. Reilly, Jane Lynch and Sarah Silverman, and you have "Wreck-It Ralph," the latest movie from Disney and one that might actually rival Pixar. Watch the trailer here!
Read More


Watch Tron: Legacy Trailer


Watch Tron: Legacy Online - Watch online anytime anywhere: Stream, Buy, Rent
Tron: Legacy is currently available to watch and stream, buy, rent on demand at Amazon, Vudu, Google Play, FandangoNow, YouTube VOD, iTunes online.