Watch The Legend of Tarzan
---
"Human. Nature."
In this adventure drama, the legendary Ape Man has left the jungle and moved with his wife, Jane, to Victorian London. An evil plot by an unscrupulous royal courtier, though, lures Tarzan back to the jungle, where danger awaits. Alexander Skarsgard and Margot Robbie star.
|
2016
|
1 hr 49 min
|

/

10
Cast

Studio

Director

David Yates (II)

Language

English
The Legend of Tarzan News
Harry Potter's Broadbent to Join 'Game of Thrones'
September 01, 2016 @ 9:30 am PST
|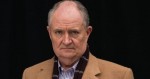 We don't know yet when season seven of GoT will hit the air, but now we know one new face that will be part of the new season.
Read More

Weekend Box Office: 'BFG' Bombs, 'Dory' Stays on Top
July 03, 2016 @ 11:47 am PST
|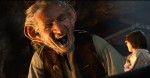 The holiday weekend was not kind to the week's high-profile new movie releases, but the week's third new release, a low-budget horror sequel, had a surprisingly good run from Thursday through Sunday.
Read More

Weekend Box Office: 'Pets' Runs Away with Record
July 10, 2016 @ 8:15 am PST
|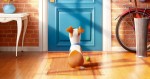 Families came out in force over the weekend to give the new animated film an outstanding opening, while last week's animated first-place finisher held on for second place.
Read More

Early Returns: The Purge Off to Strong Start
July 01, 2016 @ 10:31 am PST
|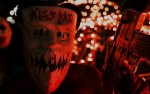 The Legend of Tarzan and The BFG have big budgets, but so far they're not as interesting to audiences as a modest horror sequel.
Read More


Watch The Legend of Tarzan Trailer

THE LEGEND OF TARZAN - Official Trailer 2|2:27

Watch The Legend of Tarzan Online - Watch online anytime anywhere: Stream, Buy, Rent
The Legend of Tarzan is currently available to watch and stream, buy, rent on demand at Google Play, iTunes online.