Watch The Divergent Series: Allegiant
---
"Break the boundaries of your world"
In this dystopian adventure, a band of teenage rebels fight back against an oppressive society in which they're forced into life-long roles not of their choosing. This franchise installment was meant to be the first of a two-part adaptation of the book on which it is based. However, this film's poor box-office performance caused plans for the second part to be scrapped.
|
2016
|
2 hr
|

/

10
Cast

Studio

Director

Robert Schwentke

Language

English
The Divergent Series: Allegiant News
Is Divergent Suffering from Sequel Bloat?
March 22, 2016 @ 11:15 am PST
|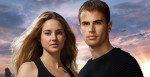 Two years ago, Lionsgate was certain fans would want as much Divergent as they could get, but now the studio seems to be having second thoughts.
Read More

Miracles from Heaven Has Strong Opening Day
March 17, 2016 @ 12:40 pm PST
|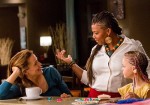 When your movie isn't noisy enough to compete with the latest young-adult action blockbuster, you might try releasing your movie a couple of days early. That's what Miracles from Heaven did, and its move is paying off so far.
Read More

Weekend Box Office: Divergent Can't Topple Zootopia
March 21, 2016 @ 4:47 am PST
|
There's no question that Zootopia is a big hit, but Divergent hoped to be able to take advantage of the animated film's decreasing steam to win the week. That didn't quite work out.
Read More

New Movies March 18: Miracles and Divergence
March 16, 2016 @ 4:39 am PST
|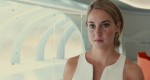 It's going to be a relatively quiet week at the box office, as only two new movies are set to debut, and one of them is going to sneak quietly into theaters in the middle of the week.
Read More


Watch The Divergent Series: Allegiant Trailer

The Divergent Series: Allegiant
|
0:02
The Divergent Series: Allegiant
|
0:01

Watch The Divergent Series: Allegiant Online - Watch online anytime anywhere: Stream, Buy, Rent
The Divergent Series: Allegiant is currently available to watch and stream, buy, rent on demand at Amazon, Vudu, Google Play, FandangoNow, YouTube VOD, iTunes online.