Watch Superman
---
"You'll Believe a Man Can Fly!"
As the destruction of the planet Krypton looms close, Jor-El and his wife Laura give their baby Kal-El a chance at life by placing him into a spacecraft that will take him to a far off planet called Earth. Kal-El's craft manages to escape Krypton's destruction and ultimately crash lands on Earth. He is found by Jonathan and Martha Kent, farmers from Smallville, Kansas, who adopt Kal-El as their own son and name him Clark.
As Clark grows into a teenager, he begins to exhibit extraordinary powers such as the ability to run at lightning speeds, see through objects, and fly. After discovering his powers came from his Kryptonian heritage and exposure to the yellow sun of Earth, Clark decides to use his powers for the benefit of humanity and becomes a superhero known as Superman.
Clark moves to Metropolis and takes a job as a mild mannered newspaper reporter so he can be the first to know when danger occurs. As he begins to fall for his coworker Lois Lane, Superman encounters Lex Luther, a powerful businessman who has hatched a scheme that will not only make him rich, but take the lives of countless innocent people.
|
1978
|
2 hr 23 min
|

/

10
Cast

Studio

Director

Richard Donner

Language

English
Superman News
Iconic 'Superman' Theme Not In Snyder's 'Man Of Steel'
August 13, 2012 @ 1:28 pm PST
|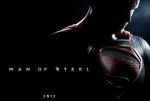 Indeed, it's a sad thing. It's just not necessarily a bad thing. John Williams' iconic 1978 "Superman" theme will be conspicuously absent from director Zack Snyder's 2013 "Man of Steel." Considering what a mixed bag the four films following the original have been, Snyder's distancing of his vision from the expectations of the original franchise may be his soundest road to achieving respect.
Read More

Future Film News: Kevin Costner Confirmed as Pa Kent in New 'Superman' Flick
March 18, 2011 @ 1:40 pm PST
|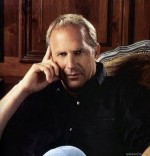 As we reported a few weeks ago, rumors have been rampant about Kevin Costner being cast for a role in the latest Superman installment "Superman: Man of Steel," though little was known about which role he would land.
Now we know the "Field of Dreams" star will be returning to his rural roots.
The Hollywood Reporter confirmed Costner has signed on to play Superman's adoptive father.
Read More

Is Russell Crowe the New Marlon Brando? Crowe Cast as Jor-El in 'Superman' Reboot
June 15, 2011 @ 12:00 pm PST
|
Back in 1978, Richard Donner landed one of the biggest names in Hollywood history in Marlon Brando to play Jor-El, the Kryptonian father of Superman. Bryan Singer didn't change anything for the reboot "Superman Returns," choosing to use and update archive footage of Brando from the original "Superman." So, Zach Snyder had a decision to make in his new "Superman" reboot: stay with Brando, or find a replacement? If he decided to cast someone else, it would have to be a legendary actor, someone with the chops to compare to Brando, someone with the same macho
Read More

Reports: Kristin Stewart Says No to Lois Lane Role, Olivia Wilde in Talks
February 03, 2011 @ 6:56 am PST
|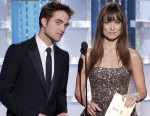 Lois Lane? No thanks.
Producers of "Superman: Man of Steel" recently announced that Henry Cavill from the BBC TV series "The Tudors" has been cast in the lead role as Clark Kent in the new film, which will be directed by Zack Snyder. Now to find his Lois Lane.
Kristin Stewart was apparently the top choice for the role, but decided to say "meh.
Read More


Watch Superman Trailer

Superman (1978) Official Trailer Christopher Reeve Movie HD|0:32

Watch Superman Online - Watch online anytime anywhere: Stream, Buy, Rent
Superman is currently available to watch and stream, buy, rent on demand at Google Play, iTunes online.