Watch Paul
---
"Who's up for a close encounter?"
British best friends, Graeme Willy, a comic book illustrator, and Clive Gollings, a comic book writer, travel to the United States to attend Comic-Con and visit well-known locations surrounding famous UFO sightings in their rented RV. After meeting their egotistical comic book writing idol, Adam Shadowchild, at Comic-Con, Graeme and Clive head to the open road to explorer the American west in search of the famous landmarks surrounding the Area 51 UFO crash in the 1950's. Shortly after Graeme and Clive have an encounter with a group of angry rednecks, nighttime falls as the pair travel a deserted highway. A car passes the duo and crashes on the side of the road. When they stop to help the people involved in the crash, Paul steps out of the vehicle.
Paul, a five-foot tall alien, describes the severity of his situation to Graeme as Clive pees his pants and faints. The trio drive away from the accident as Paul tells the two how the organization has kept him hidden away from the public eye as a guest of the country after he crashed in Roswell, New Mexico in the 1950's. He also states that he ran away because "The Big Guy" wants to remove his brain.
Clive becomes jealous of the bond between Graeme and Paul, and they meet Ruth, an attendant at her father's RV Park, who has one non-working eye. She joins the group and they head toward Paul's safe destination. As they drive, Zoil, an agent for the organization, Ruth's religious father and a pair of the organizations dumbest agents, follow in hot pursuit.
Paul's frustration grows with Ruth's religious outlook as they travel and attempts to educate her, and she and Graeme begin to fall in love. While on the journey, the group contends with Paul's odd mannerisms, abilities and sense of humor, while attempting to avoid being captured by their pursuers.
|
2011
|
1 hr 44 min
|

/

10
Cast

Studio

Director

Greg Mottola

Language

English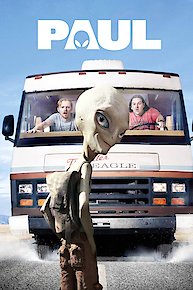 Paul News
'Superbad' Director to Helm Aaron Sorkin's HBO Pilot
March 29, 2011 @ 5:56 am PST
|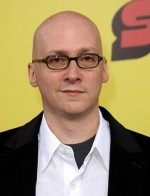 Unsurprisingly, a new Aaron Sorkin TV project has a way of drawing talented people to it. Jeff Daniels is in talks to star, super-producer Scott Rudin is overseeing the whole affair, and now Greg Mottola is onboard to direct the pilot.
Mottola is still best known for "Superbad," one of the few projects from the Apatow factory with a clear directorial vision, and more recently "Paul," a movie I and quite a few others were a little disappointed in.
Read More

What's in Theaters This Weekend: March 18th Movie Debuts (Watch Trailers for 'Limitless,' 'The Lincoln Lawyer,' 'Paul')
March 18, 2011 @ 8:31 am PST
|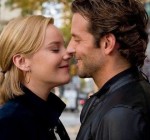 Heading to the theater this weekend? Get your major movie debut breakdown now!
"Limitless": When a writer discovers a "smart-drug" that gives him super human abilities, his life is transformed completely. Bradley Cooper, Robert De Niro and Abbie Cornish star in the heart-pounding thriller directed by Neil Burger. Rated PG-13
"The Lincoln Lawyer": A routine Beverly Hills court case becomes a struggle to survive for the defense attorney on the case.
Read More

Weekend Box Office Report: A Battle of Handsome Leading Men (Watch Trailers for 'Limitless' and 'The Lincoln Lawyer')
March 21, 2011 @ 8:54 am PST
|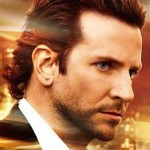 It was a weekend of handsome leading men at the box office: both Matthew McConaughey and Bradley Cooper opened major competing films, but only one could claim the top spot.
Ultimately, it was Cooper who won the weekend as his "what-if" action thriller "Limitless" opened with a respectable $19 million. The movie follows Cooper as a writer who takes a pill that allows him to access and use all of his brain, making him super-intelligent and giving him success and wealth (is anyone surprised that a writer is the main character in this script?).
Read More

Watch 'Paul' Stars Simon Pegg and Nick Frost Re-Create 'Star Wars'
March 15, 2011 @ 10:00 am PST
|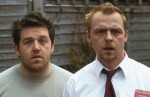 Simon Pegg and Nick Frost have worked as a big-screen comedy duo for a number of movies now, including "Shaun of the Dead," "Hot Fuzz," and the upcoming alien comedy "Paul." Pegg is also quite the nerd, as a professed comic book fan...and Star Wars enthusiast, apparently.
Here's the story: Pegg and Frost took some time off of their "Paul" schedule to do a shot-for-shot remake of "Star Wars Episode IV: A New Hope" but only completed one scene.
Read More


Watch Paul Trailer

Paul (2011) - Official Trailer #2 [HD]
|
2:33

Watch Paul Online - Watch online anytime anywhere: Stream, Buy, Rent
Paul is currently available to watch and stream, buy, rent on demand at Amazon, Vudu, Google Play, FandangoNow, iTunes, YouTube VOD online.