Watch Pacific Rim
---
"To Fight Monsters, We Created Monsters"
Pacific Rim is the next Guillermo del Toro creation; it is an upcoming science fiction movie about alien monsters that discover the existence of humans and rise from deep within the Earth threatening to extinguish human life. Scientists and government officials explain this emergence of aliens from within the Earth by concluding that there is a portal between dimensions in the Pacific Ocean. Whatever the reason, this emergence provides a threat to human existence that the government tries to subdue by starting a war. To their disappointment, the war causes millions of people to die and consumes a large portion of the Earth's available resources.
The government trains soldiers to pilot giant robots to defend against the invading aliens. The pilots battle the aliens at the Pacific Rim, which is a series of volcanic islands in the Pacific Ocean where Earth's tectonic plates meet at the crust's edge and new lava rises out of the open Earth to form fresh land. The government developed the robots called Jaegers to be simultaneously controlled by two pilots whose brainpower is linked by connecting their minds in a neural bridge. As the first version of Jaegers prove to be too weak to subdue the aliens, new, more powerful versions of Jaegers are built; but version after version of remodeled and enhanced Jaegers prove too weak to defend against the alien eruption.
The human race's last hope for survival from an all-annihilating apocalypse comes from a former pilot and an untested trainee who team up and drive a legendary but outdated early trial Jaeger into the Pacific Ocean in what they think could be a final attack against the aliens and an end to the war.
|
2013
|
2 hr 12 min
|

/

10
Cast

Studio

Director

Guillermo del Toro

Language

English
SUBSCRIPTION
RENT / BUY
CABLE
Pacific Rim News
Charlie Hunnam Not Returning for 'Pacific Rim 2'
July 27, 2016 @ 6:42 am PST
|
The upcoming sequel to Guillermo Del Toro's 2013 sci-fi blockbuster will have a big name at the head of its cast list, but that name won't be Charlie Hunnam.
Read More

John Boyega to Star in 'Pacific Rim' Sequel
June 07, 2016 @ 4:27 am PST
|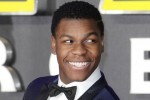 The cast of Pacific Rim 2 got a big-name addition this week as the star of The Force Awakens signed up to play the lead role.
Read More

John Boyega's Pacific Rim 2 Coming in 2018
July 01, 2016 @ 11:06 am PST
|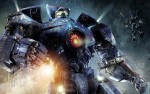 Pacific Rim 2 has been delayed more than once, but now it look likes the sequel will debut in early 2018, where it will face some substantial competition.
Read More

Tis the Season: Three Hot Horror Movies for the Fall
September 10, 2015 @ 7:17 am PST
|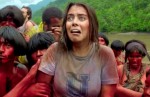 Throughout September and October, you'll be treated to a steady stream of scary movies, and some of them have very familiar names attached to them.
Read More


Watch Pacific Rim Trailer


Watch Pacific Rim Online - Watch online anytime anywhere: Stream, Download, Buy, Rent
Pacific Rim is currently available to watch and stream, download, buy, rent on demand at DIRECTV NOW, Amazon, Vudu, Google Play, FandangoNow, iTunes, YouTube VOD online.