Watch Limitless
---
"What if a pill could make you rich and powerful?"
Limitless is a simple story with a a clear premise: What happens when a man is able to fully realize his own potential. It is easy to see yourself in Edward "Eddie" Morra, an average man with average problems. He is lazy, self-destructive without a shred of self-confidence, in other words just another New York City author struggling with writer's block. With a deadline looming, he finally realizes his own position when he is dumped by his girlfriend Lindy. A pretty harsh, but completely relate-able scenario.
This happens just in time for Eddie to meet his miracle when a magic little pill, NZT-48, is delivered by the very-shady Vernon, brother of his ex-wife Melissa Grant. Vernon claims the drug will give Eddie access to 100% of his brain's capacity instead of the "usual" 20%. Eddie accepts the pill, takes one dose and is soon the man he always could've been.
Limitless then takes a marked turn in tone and becomes the energetic thrill ride worthy of its title. Although the same man he had always been, Eddie now has the power to shape the world around him and do do everything he always been capable of doing. This includes easily befriending (or manipulating) the most powerful man in New York City. With only a pill a day, all of his dreams are suddenly within reach.
Yet, as success and ambition grow, Eddie is never free from the fact that with this new life comes a dangerous price. Greed, jealousy and addiction inevitably come up. During his journey, the audience finds themselves one with Eddie by constantly asking themselves the ultimate question, "What am I really capable of?"
Limitless is unexpectedly funny with an intriguing plot. It has clever visuals and cinematography further reinforcing the clear differences between the average man and a "Limitless" one. Limitless is not afraid to go far out of the playing field with world-bending images and sharp color on its edges. The camera is Eddie's eye showing a dual world of grunge attitude or crystal-clear energy and seductive dynamics. The world responds to the character's shift in personality, showing a range of emotions that are as enticing as it is beautiful.
With an exceptional and charismatic cast the movie is eerily reflective of real life. As a film, Limitless is a clear reminder that modern cinema can still offer substance while simultaneously being able to delight.
|
2011
|
1 hr 45 min
|

/

10
Cast

Studio

Director

Neil Burger

Language

English
Limitless News
Head-Butting Concrete Got Bradley Cooper To Sober Up For Good
September 06, 2012 @ 10:51 am PST
|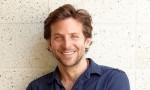 It wasn't rock-bottom that finally sobered up Bradley Cooper. More to the point, it was unyielding concrete that got the star of "The Hangover" onto the wagon eight years ago. Now three years removed from his breakout in the Todd Phillips all-night-party comedy, Cooper told The Hollywood Reporter recently about the moment he knew something had to give.
Read More

Is Bradley Cooper the Sexiest Man Alive?
November 16, 2011 @ 8:00 am PST
|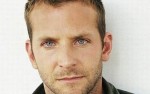 Bradley Cooper has a rough life. He spent two years with Renee Zellweger, has been seen with J Lo, hit paydirt with "The Hangover" franchise, and now he's got another notch in his ruggedly handsome belt. People Magazine has voted him this year's "Sexiest Man Alive."
Read More

'The Dark Knight Rises,' 'The Amazing Spider-Man,' Others Skipping Super Bowl
January 12, 2012 @ 11:06 am PST
|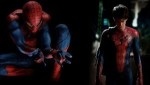 It's perennially television's most-watched annual event. That's why so many major brands make their mark on any given year by paying through the nose and going all-out to produce memorable, blockbuster commercials that become water cooler talking points the Monday after Super Bowl Sunday. So why are some of Hollywood's biggest 2012 releases skipping buying ad time during the big February AFC vs. NFC showdown?
Read More

Summer TV Series Feature: USA's 'Suits' and 'Necessary Roughness' (Watch Clips)
May 24, 2011 @ 10:40 am PST
|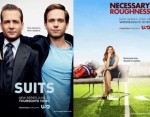 USA Network brings two new scripted series to their summer TV lineup. "Suits": A legal drama with a twist, this series follows one of Manhattan's most high profile corporate lawyers, Harvey Specter, as he searches for a new associate. Throughout the search he is only impressed by one candidate, the one guy who never graduated law school. Enter Mike, he's the genius (and sexy) college dropout who couldn't be more suited for the position.
Read More


Watch Limitless Trailer


Watch Limitless Online - Watch online anytime anywhere: Stream, Buy, Rent
Limitless is currently available to watch and stream, buy, rent on demand at Amazon, Vudu, Google Play, FandangoNow, iTunes, YouTube VOD online.