Watch Back to the Future
---
"He's the only kid ever to get into trouble before he was born."
In this fantasy adventure, young Marty McFly is sent back into the past by his mad-scientist best friend, only to accidentally come between his then-young parents and endanger his own existence. From there, it's a race against time to make things right again. Michael J. Fox, Christopher Lloyd and Leah Thompson star.
|
1985
|
1 hr 56 min
|

/

10
Cast

Studio

Director

Robert Zemeckis

Language

English
Back to the Future News
'Back to the Future' Nike Shoes with Power Laces Potentially Hitting Stores in 2015
January 07, 2015 @ 3:49 pm PST
|
Read More

Mysterious Hoverboard Hoax Appears Online - Watch the Huvr Video and See Why It's Fake
March 04, 2014 @ 4:27 pm PST
|

Your latest elaborate Internet hoax comes to you now in the form of hoverboards. A very convincing video went viral today from a (supposed) company called Huvr Tech, claiming to have created the first fully functioning hoverboard, a la "Back to the Future." Not only are the special effects in the video slick enough to fool many who watch it, but somehow the people behind Huvr have gathered an impressive group of celebrities to star in the video.
Read More

Watch Tony Hawk Ride the World's First Working Hoverboard
November 17, 2014 @ 3:35 pm PST
|
Read More

Michael J. Fox Sitcom Lands at NBC
August 21, 2012 @ 1:47 am PST
|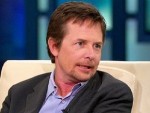 After a fierce bidding war, Michael J. Fox's new sitcom has landed at NBC. What does this mean for the sitcom, and for the network? Probably quite a bit.
Read More


Watch Back to the Future Trailer

Back To The Future (1985) Theatrical Trailer - Michael J. Fox Movie HD|1:44

Watch Back to the Future Online - Watch online anytime anywhere: Stream, Buy, Rent
Back to the Future is currently available to watch and stream, buy, rent on demand at Google Play, iTunes online.